The Bioinformatics Facility at the University of Connecticut provides computational power and technical support to both academia and industry. These services are available to faculty and students within the University system and are available at negotiated rates to other academic institutions, government, and industry.
Services Provided
* Research collaboration
* Project design and data analysis consultation
* Bioinformatics support for next generation sequencing
* Software development
* Access to computational resources
* Bioinformatics workshops and training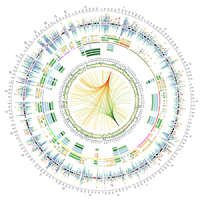 Join
the
BBC Bioinformatics Facility Mailing List
to learn about courses, seminars, and related discussion groups.
Follow us on Twitter @UConn_Bioinfo!